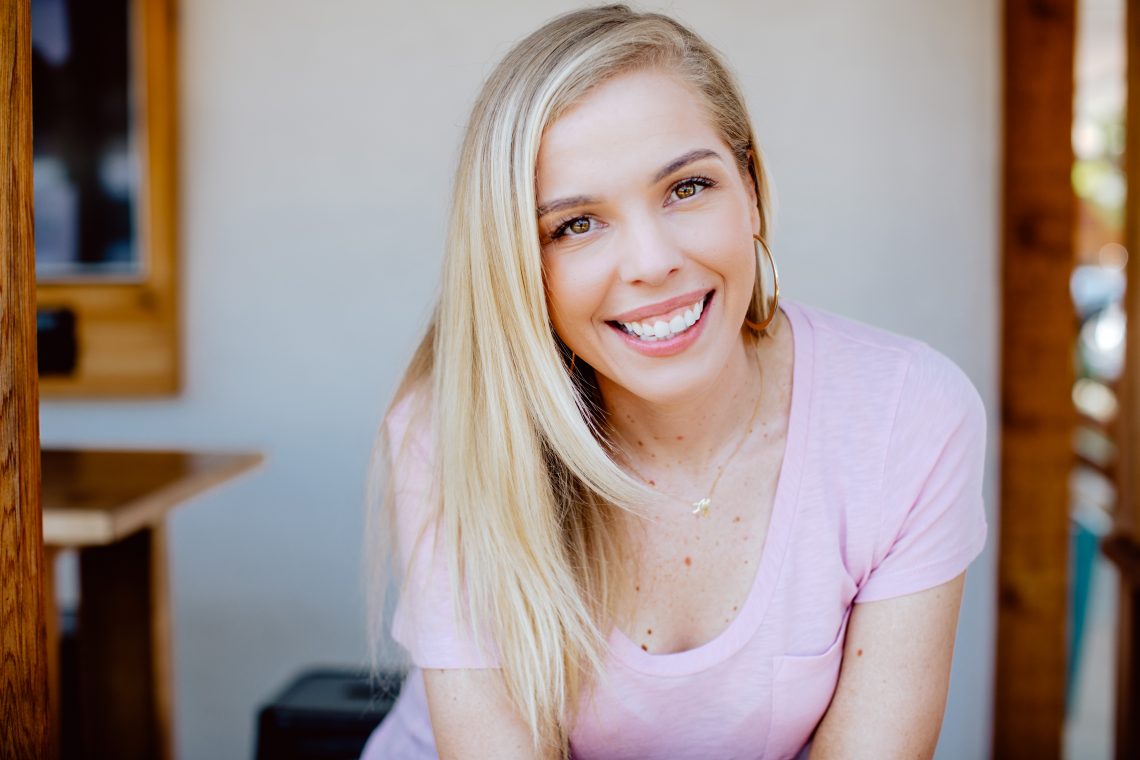 My name is Lindsay Cockburn and I'm a pediatric Audiologist and the creator of Listen With Lindsay. I wanted to share some more information on my background and how I got to this place. Check out Welcome to Listen With Lindsay to read more about how I started this website and idea.
Education
I received my Bachelor of Arts in Communication Sciences and Disorders at the University of Central Florida and my Doctorate of Audiology at the University of Florida in 2012.
I moved from Florida to Los Angeles for my 4th year Externship in 2011 and have been working in California as an audiologist ever since.
Like many audiologists my road to the profession was not a straight path.
From a young age I knew I loved medicine and working with kids and I originally thought I'd be a pediatrician. When I got to college began studying Molecular and Microbiology (pre-med major) but hated the chemistry and calculus classes.
I flipped through the course catalogue and found Communication Sciences and Disorders and thought it sounded interesting and I decided I was going to be a Speech Language Pathologist.
Through my undergrad program I was connected to the Center for Autism and Related Disorders and began providing respite care for children with Autism. It was challenging and I learned SO much that would later help me as an audiologist, but it also showed me that my skill set and interests did not align with weekly therapy.
I began observing in my school's Audiology clinic. I went out to elementary schools to perform hearing screenings. I got to see someone's Cochlear Implant (CI) get turned on for the first time. This was before there were videos on YouTube of CI activations so you can imagine how incredible it was in person.
I realized being an Audiologist meant I could change people's lives INSTANTLY. I could turn on their hearing aid or cochlear implant and make a huge impact on their life. I didn't have to wait 10 years for them to say 1 word (God bless you SLPs).
It was also a more traditional doctor/patient relationship where I didn't see someone weekly, just every few months to check in and see how they were doing.
Looking back, there were more experiences pre-college that led me to Audiology.
In high school I took American Sign Language classes and fell in love with the language and the Deaf community.
I think my original interest in working with kids and medicine was sparked by my own pediatrician. He always took the time to explain things to me in a kind and caring way. He also was one of the first adults to really listen to what I had to say and answer my questions. He helped plant the seed that turned me into a great pediatric audiologist and a great listener.
Growing up I had a neighbor whose adult daughter was an audiologist. My mom told me in high school I should consider it as a career. My mom didn't totally understand what an audiologist was, but thought it might be a good fit for me since it involved less blood and guts than being a doctor did. Of course I dismissed this suggestion and years later was reminded… moms are always right!
Creating Listen With Lindsay
Ever since I was a young kid I have loved connecting to people online. It's been a place where I could find answers and people who I could identify with.
Things have been changing culturally for the past 10 years. More moms than ever are going back to work after having babies. This limits the amount and types of support they can get for raising a child with hearing loss. If services are only offered during a traditional work week, and those are the hours you have to be at work, then you have to make sacrifices and compromises.
The good news is – the internet is ALWAYS on and available as long as you have a connection. So no matter when you are looking for hope or support or answers you can find them 24/7 online.
While there are a lot of great resources online I found many of them to lack a certain relatability. They came off very "The Professional Says You Must Do This."
I wanted to create more resources that are following the movement into authenticity and empathy. I wanted this to come from a place of "If my friend asked me this, how would I answer?" When I'm seeking out help or answers I love more personal and relatable advice so that's what I'm hoping to provide!
Listen With Lindsay for Professionals
The other hole I saw in the online hearing loss space was the need for a judgment free zone for professionals to connect and share ideas and help one another. A few of the professional organizations have forums or Facebook groups to connect members, but they all feel like you have to act a certain way and be formal. They don't really invite the kind of space space for vulnerability that helps people create real change, learn, and grow.
If you're a professional be sure to join our private Listen With Lindsay Facebook Group for professionals.