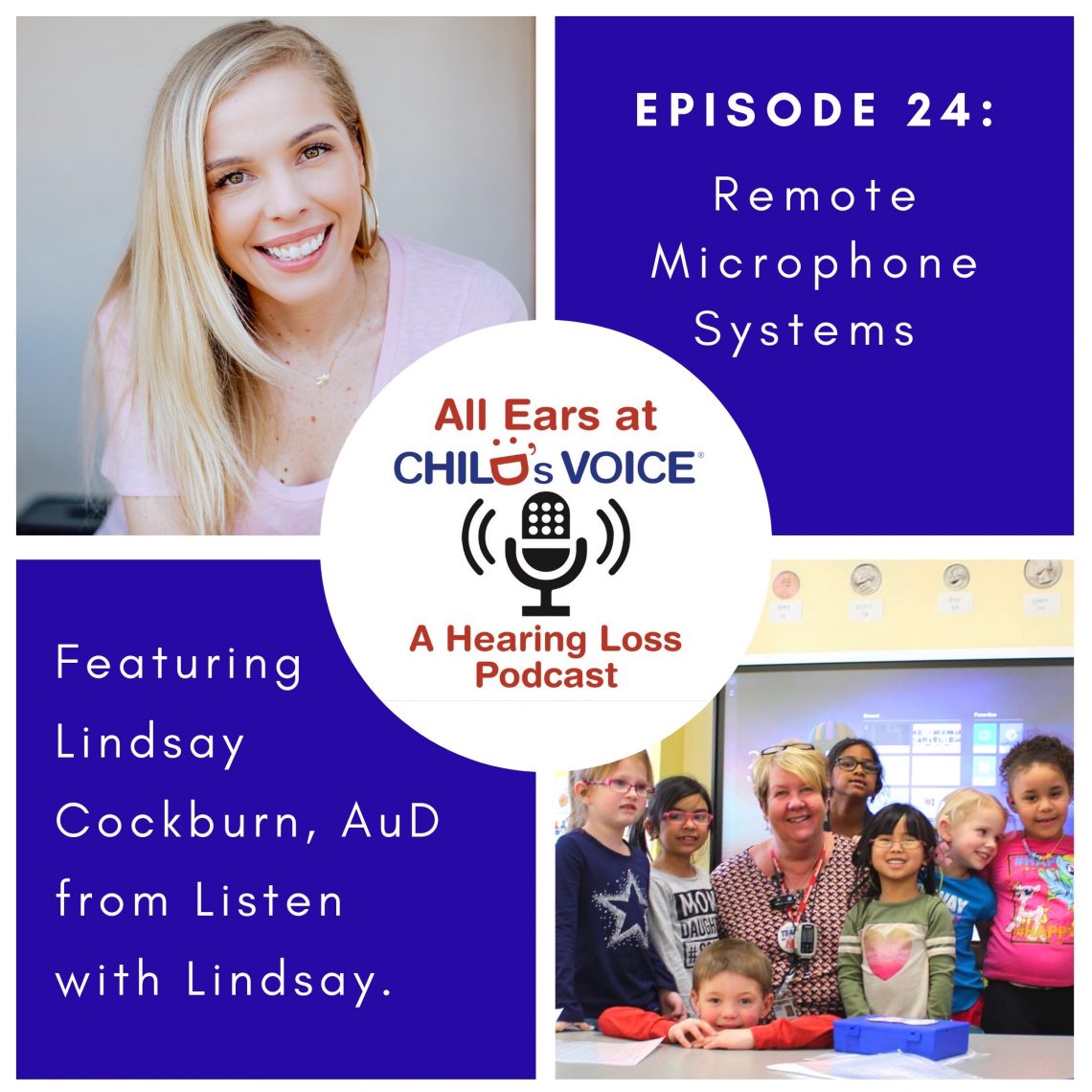 Remote Microphone Systems on the All Ears at Child's Voice: A Hearing Loss Podcast
I got to talk about one of my favorite topics ever – remote microphone systems – with the amazing Tatum and Wendy of All Ears at Child's Voice: A Hearing Loss Podcast! We talked about what a remote microphone is and how it helps give kids the best hearing access to clear speech and significantly more words everyday.
We also talk FM vs. DM vs. remote mic vs. mini mic, how to use a remote microphone at home, how old a child should be before they start using a remote mic (spoiler alert: I love them even for young babies!), and more! You can listen to the podcast episode here and you can read the transcript and see the show notes here. I'm a big fan of this podcast and highly recommend it!!
I loved that at the end Tatum and Wendy told me I had fired them up about remote microphones and they wanted to get back to their team and start using them in more ways ASAP! The sound tech even said he was totally into our conversation about signal to noise ratio, background noise, and reverberation.