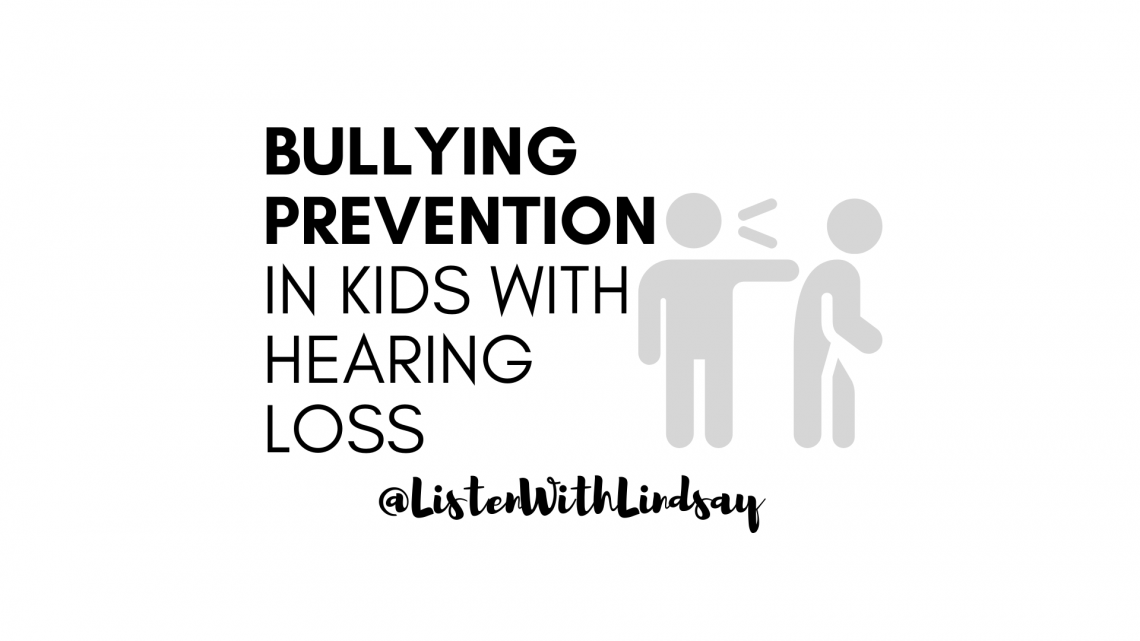 Bullying Prevention in Kids With Hearing Loss
Bullying prevention in kids with hearing loss- what can we do? Read to the end to find a free PDF version that you can email or print to share with parents, professionals, and teachers!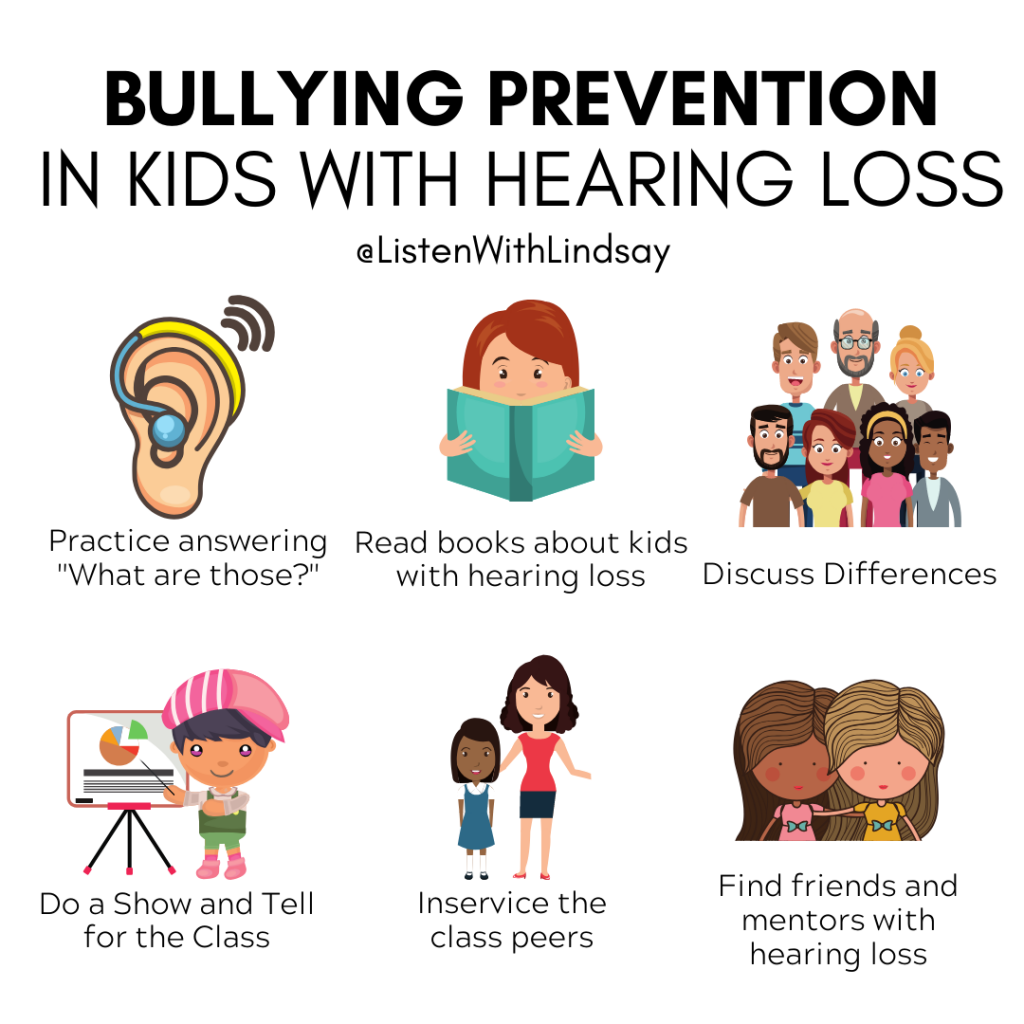 Practice answering "What are those?"
People are curious and will ask. This practice will start with the parents. No one watches those videos of kids with hearing loss hearing for the first time and thinks "oh that poor baby" – quite the opposite! People are going to be excited and supportive once they know.
Read books about kids with hearing loss to your child.
Share them with their teachers who can then share them with the class. Check out listenwithlindsay.com/books for a VERY extensive list of books about kids with hearing loss.
For parents and professionals Karen Anderson has a book called "Building Self-Confidence & Resilience to Maximize Acceptance fo Hearing Devices" which has tips for early attachment beginning at birth to age 3.
Discuss differences.
Everyone is different. Normal does not exist. What makes us different makes us special. What challenges us makes us strong and resilient. I especially suggest this to parents of older kids who are rejecting their devices. Share an experience with them of a challenge in your life and how you overcame it.

Do a Show and Tell for the class about hearing loss, hearing devices, and communication tips.
This is great to do at the beginning of the school year. Have time for the students to ask questions. Once you take away the unknown of the mysterious devices it's no longer interesting or a topic of conversation.

Inservice the class peers.
Your DHH teacher can discuss hearing and being a good listener. There's great tips on successforkidswithhearingloss.com like letting the child with hearing loss shine by having the teacher walk away and whisper a question into the FM/DM system that the rest of the class cannot hear but the child using the system can answer.

Find friends and mentors with hearing loss.
Make sure your child knows other kids with hearing loss that wear devices like them! If there's no kids in your child's school ask your audiologist to connect you to another family.
Digital Pen Pals – Dopplegang Kids Buddy Bench
If you're looking for a digital pen pal with hearing loss you can fill out the form on Dopplegang Kids to have your child matched with a peer with a similar hearing loss.
More Resources
Success for Kids with Hearing Loss Tips on Combating Bullying
Free PDF Handout of How to Prevent Bullying in Kids with Hearing Loss
Sign-up for my email newsletter to receive a free PDF handout version of this post! Here's what it looks like (but without the watermark!):